Wardrobe
A Virtual Environment Using Self-Reflection to Increase Immersion
I collaborated with MFA student Beth Cerney to let users in the Alive on the Grid application customize their own avatars. I felt that the ability to see ones self in a mirror would enhance to users sense of immersion and enhance their awareness of how they appear to others. The technique used a special mirror node developed for Ygdrasil that duplicates and invertes any number of scene graph elements allong with any users that enter its area of influence.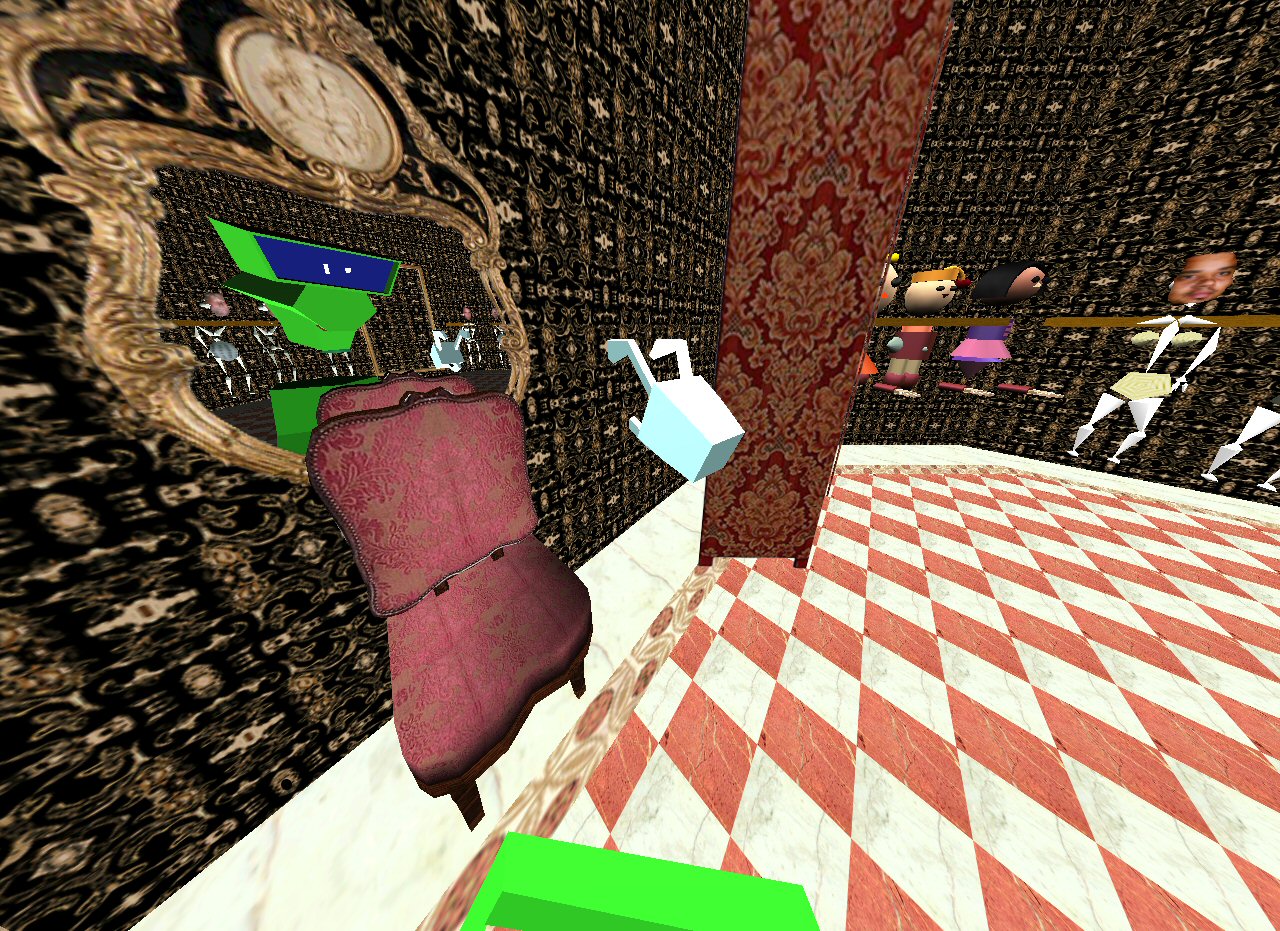 This page is still under construction.
RELATED LINKS
An annotated image gallery of project screenshots.
The Ygdrasil website.
MORE DETAILS