Excavation
A Tele-Collaborative World Utilizing Active Surface Definitions
I collaborated with Petra Gemeinboeck and Joseph Tremonti to create this highly interactive art piece. Joseph included numerous famous figures and sound clips while Petra and I worked on creating a surface that deformed in response to the motion and gaze of the user. I used OpenGL Performer Active Surface Definition nodes and a highly optimized algorithm to create a single large surface that heaves upwards and downwards at the locations the user pauses to gaze at.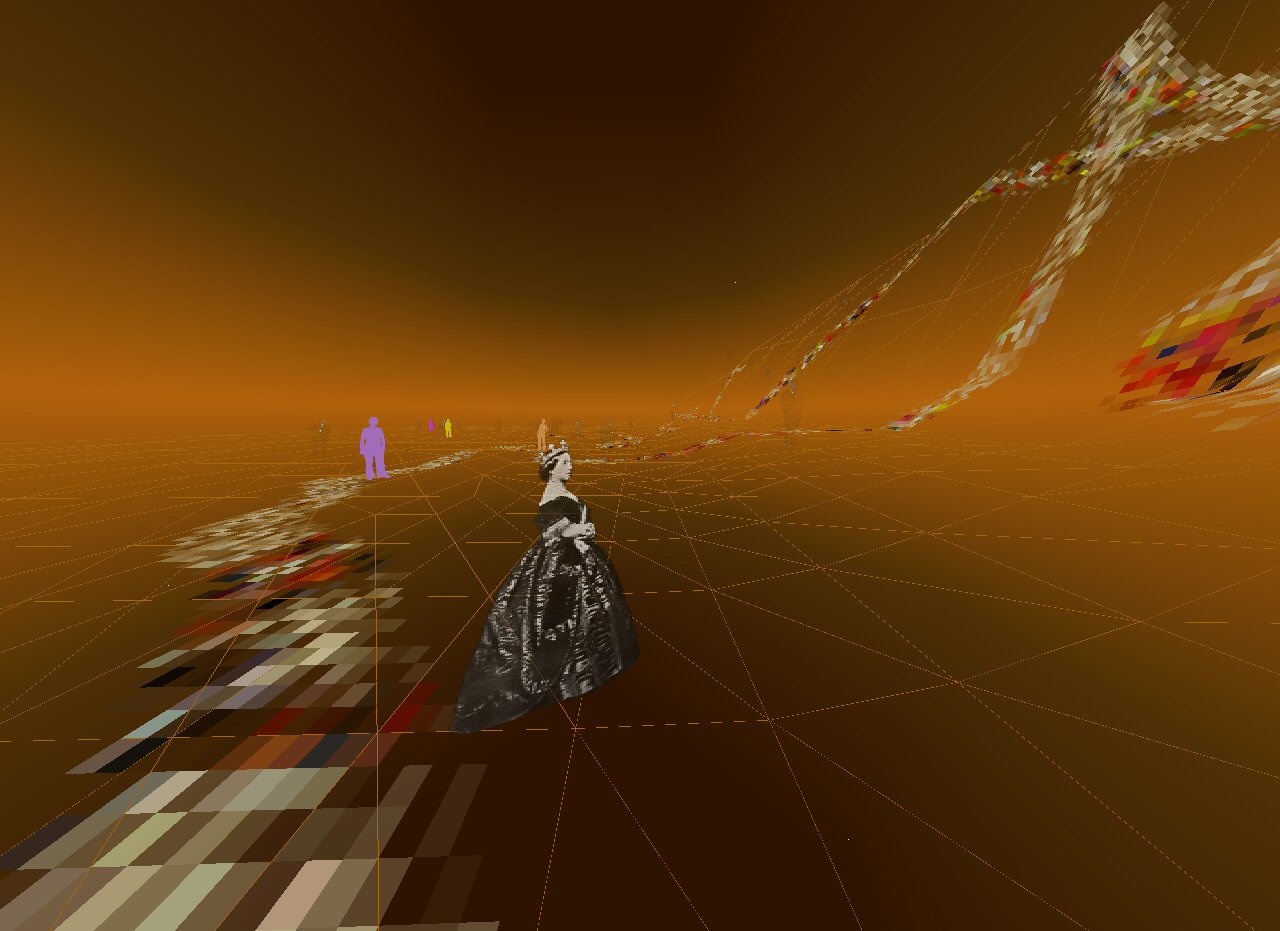 This page is still under construction.
RELATED LINKS
An annotated image gallery of project screenshots.
The Ygdrasil website.
MORE DETAILS